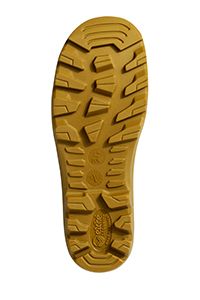 ATS sole ® (registered design)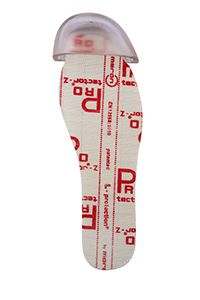 Anti-perforation + Safety toe cap
Features
Polymer toe cap*

Composite anti-perforation mid-sole*

Outside height for size 8: 370 mm

Weight for size 8: 1950g / pair

Elastomer: blend with natural rubber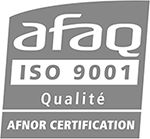 Product description
Reference: DIELECTRIC SA Boots (safety toe cap + anti-perforation mid-sole)
Electrically insulated boots that protect workers from risks of pace voltage during live work on alternative current of 33kV or less nominal voltage power supply network. The maximum voltage workers can be exposed to is about 10kV. The level of protection has been determined according to RTE rules (worker working on the ground at 1 meter minimum distance from a pole).
They are used when there is a risk of moisture impregnation on leather shoes.
Made of dielectric rubber.
100% of boots are tested.
Comply with standards :
Specification EDF : HTA 70B ind. E
Dielectric test performed up to 100 mm from boot top
Maximum leakage current 7mA under 10kV AC
Tested according to ASTM F1116-14a
Dielectric test performed up to 63 mm from boot top
Individual test under 15kV AC (50Hz) during 1 minute
EN ISO 20345:2011 SBPE SRC
Perforation resistant (P)
Heel energy absorption (E)
EN 13287
Sole slip resistance (SRC) :
Ceramic floor.
Steel floor.
* made of steel for sizes 3 and 4,5.

Sizes
| | | | | | | | | | | | |
| --- | --- | --- | --- | --- | --- | --- | --- | --- | --- | --- | --- |
| FR | 36 | 37/38 | 39 | 40/41 | 42 | 43 | 44 | 45 | 46/47 | 48 | 49/50 |
| UK | 3 | 4.5 | 5.5 | 7 | 8 | 9 | 9 ½ | 10 ½ | 11 ½ | 13 | 14 |