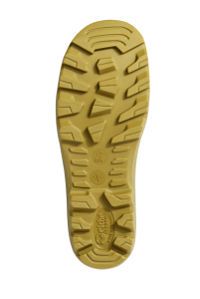 ATS sole® (registered design)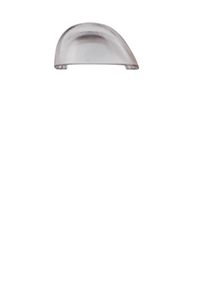 Safety toe cap
Features
Polymer toe cap*
Outside height for size 8: 370 mm
Weight for size 8: 1910g / pair
Elastomer: blend with natural rubber
* made of steel for sizes 3 and 4,5.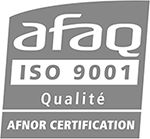 Product description
Reference: DIELECTRIC E 1 Boots (safety toe cap)
Electrically insulated boots that protect workers against electric shock and used for working live or close to live parts on installations up to 7 500V AC and 11 250V DC.
Made of dielectric rubber.
Individually tested.
Comply with standards :
EN 50321-1:2018 class 1
Dielectic test under 10 000V AC performed on 100% of boots (DC test can be done on request)
Boots tested up to 70mm from top of upper for AC test (120 mm if DC test is requested)
Leakage current lower than 5mA for AC test (standard requirement: 10mA max)
EN ISO 20345 SBE HRO SRC
Basic requirements (SB)
Heel energy absorption (E)
Contact heat resistance (HRO)
EN 13287
Sole slip resistance (SRC) :
Ceramic floor.
Steel floor.

Sizes
| | | | | | | | | | | | |
| --- | --- | --- | --- | --- | --- | --- | --- | --- | --- | --- | --- |
| FR | 36 | 37/38 | 39 | 40/41 | 42 | 43 | 44 | 45 | 46/47 | 48 | 49/50 |
| UK | 3 | 4.5 | 5.5 | 7 | 8 | 9 | 9 ½ | 10 ½ | 11 ½ | 13 | 14 |